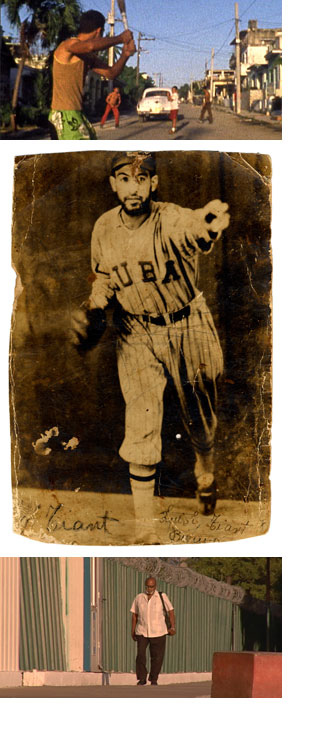 Synopsis:
The Havana sun casts a golden, late afternoon light, lending a brief glow to a narrow street. Decaying houses, with their half-crumbling facades, somehow cling to their faded glory. The camera pulls back and reveals the silhouette of a man, rounded by age and good living, puffing on a cigar. Nothing about him would make you think that he was once one of the most beloved athletes in his adopted country, America, nor that he is the son of a mythical athlete-hero of his native country, the island whose soil he is now standing on for the first time in 46 years.

In this moment he is just a man - an old man, he thinks - standing on the final battlefield of the Cold War, at what he feels is the final crossroads of his life. At the age of 67, Luis Tiant has come back to Cuba, the island he had left at age 20 for a trip he thought would last a month and became nearly a half-century.

But is this still home?

What is home for an exile that becomes a star in his new land, leaving former teammates to play for their government and country in isolation and poverty?

What is home for a man who never had a sister or brother and whose parents are long dead? Where can he go to sort out the guilt and the glory?

And is it too late?