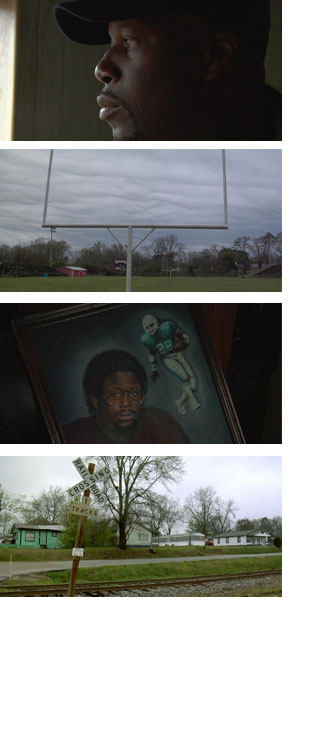 The Best that Never Was
Philadelphia, Mississippi, was the site of the most notorious crime of the Civil Rights Era: the murder of Chaney, Goodman and Schwerner, three young men who had come to Philadelphia in 1964 to investigate a church burning. Marcus Dupree was born three weeks before the killings, and eventually would join the first class to go through integrated public schools in the state. By the time Marcus was establishing himself as the best high school running back in the nation - some say ever - Philadelphians white and black took pride in him, and in the fully integrated team that he led. He was the town's first shared joy, and the school's games became the first place where groups of whites and blacks ever came together as one community.

It would be naïve to believe that Marcus singlehandedly gave rise to a "New South." But it would be cynical to disbelieve that he did help bring change to a small town with a horrible past. It is here that the best of sport still resides - in its ability to tear down the isolation and separateness that permeate everyday life in America, and to give people something bigger than themselves to share, a way to transcend the distinctions that otherwise keep them apart. For this experience, Marcus feels blessed beyond any measure of wealth or fame that might have come his way had he fulfilled the promise of the professional career that eluded him.

PREMIERED Tuesday, November 9, 2010 on ESPN.